TRUCK TIPPER PROJECT QUITMAN, MS
Milton J. Wood Company was the successful bidder on a truck tipper and chip conveyor installation project located in Quitman, MS. The project consisted of the following scope:
Chip Conveyor – Unload, assembly and install 300' of 48" wide "V" roller conveyors with support steel.
Radial Stacker – Assembly and install a 360 degree x 80' radial stacker for chip accumulation piles.
Truck Tipper – Unload, assembly and install a full size truck tipper. The truck tipper bed was 75' long and would handle a full size tracker and trailer for unloading wood chips. The truck tipper was ran from one main hydraulic system which required 3" schedule 80 seamless pipe to handle the required pressures.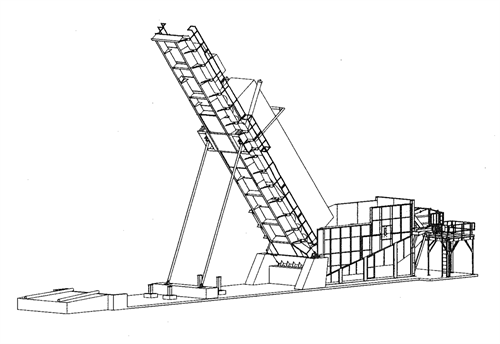 Team Work = Success!!!!
We were tasked to execute this project during a 23 day outage which required detailed planning in a very short timeframe prior to mobilization. The result was a seamless execution by our skilled MJW team members made up of carpenters, millwrights, ironworkers, pipefitters and superintendents.
February 01, 2015 | by MJWood