MJW WORKS ON PROJECT WITH CENTRAL FLORIDA CITRUS PROCESSOR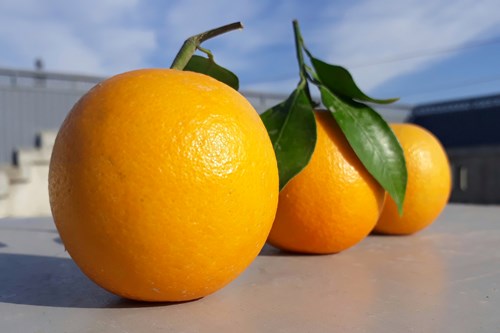 MJW has been awarded the contract for the removal and replacement of two existing roof-mounted cooling towers for a major juice processor in Central Florida. The existing equipment is being replaced due to its having reached the end of its useful service life and in order to maintain production dependability.
Initially, the installation was to occur during a scheduled plant-wide outage over the Independence Day holiday weekend, but during the widespread closure of business during the COVID-19 pandemic, the plant-wide outage has been rescheduled for fall.
MJW's scope of work thus far has been to submit and obtain approvals from the owner and to procure the equipment prior to the originally-scheduled July 4 outage. By the end of June, the two new towers and accessories had been received and were staged on-site. Mobilization for the outage is to be determined by the owner's production schedule and is anticipated to be in mid-October of 2020.
The balance of the work will be the actual removal and installation of the old equipment with the new in an extremely confined alleyway by use of a hydraulic crane, forklifts, and other heavy equipment.
The outage will be based on a 24-hour per day working schedule, utilizing two 12-hour shifts to minimize production impacts for the owner. As always, proper equipment, tools, lighting and rigging are challenges that can be met and resolved safely by the MJW crews on-site.
MJW is excited to be a part of this project and respectful of the owner's confidence in our ability to complete this project within their specified time frame and on budget, while also maintaining the highest safety standards during all processes.
May 01, 2020 | by MJWood