MJW TO REPLACE FIRE PROTECTION SPRINKLERS FOR NAI HALLMARK PARTNERS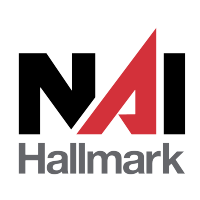 MJW is working with NAI Hallmark Partners to demolish and replace an existing wet-pipe sprinkler system over an occupied multi-tenant facility in Sarasota, Florida. The existing system is between 50 and 60 years old, with numerous pinholes and other pipework integrity issues. These integrity issues have led to many small-scale fixes and patches over time, so, in an effort to remedy ongoing maintenance issues, the client has determined that the best course of action is a complete removal and replacement of the system piping with new.
The work is being conducted over three phases. Phase one begun and was successfully completed in 2020, and phase two is currently underway. The third phase is scheduled to begin in August of 2021 and conclude by the end of September. MJW has worked with NAI Partners on multiple projects over the past several years and looks forward to a healthy continued partnership in the future.
June 01, 2021 | by MJWood