MJW PROVIDING FIRE PROTECTION SYSTEMS FOR DUPONT FACILITY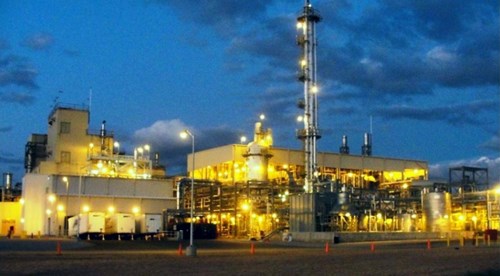 MJW has been awarded a contract through Wood PLC for an expansion at the DuPont facility in Circleville, Ohio. The expansion is part of a $200 million investment in new equipment and production capabilities.
The plant is already one of the largest employers in the area and will add an additional 46 jobs to Circleville's economy. At its completion, the new expansion will increase its ability to manufacture Kapton, a durable and versatile plastic film that's been used in a variety of applications from insulating cell phone batteries to keeping the Opportunity and Spirit rovers warm on Mars.
MJW's scope of work will include the design and installation of six new wet pipe sprinkler systems and two pre-action sprinkler systems. Mobilization is anticipated in mid-August with anticipated completion-of-scope by the end of 2020.
With mezzanines and multiple pieces of equipment being placed in the new building, the job will not come without some challenges. By use of the proper equipment and scaffold, those are challenges that can be met and resolved safely by the MJW crew on time and on budget.
MJW is excited to be a part of this project working with DuPont and WOOD PLC. MJW project manager Jason Blaser states, "It's great to expand out boundaries and work in areas of the country that we may not work in that often. It helps to get our name out there more and magnify out company's capabilities and opportunities for future work."
June 01, 2020 | by MJWood