MJW IS PROVIDING PROTECTION FOR THE MOST POWERFUL COAL-FIRED PLANT IN NORTH AMERICA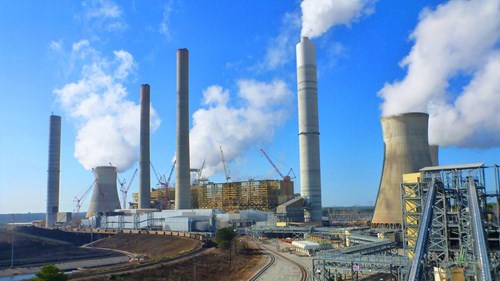 MJW has started installation of new fire protection systems at one of the largest electric power plants in the country. 
The project calls for new deluge sprinkler systems to be installed at coal conveyors for Plant Scherer in Juliette, Georgia. The Georgia Power facility is the fourth largest electric generating plant in the United States, and the most powerful coal-fired plant in North America, fueled exclusively by western coal shipped from Wyoming. 
A total of six deluge systems are being installed, three each around two large coal conveyor systems.
"Coal dust is highly combustible, so it's critical to have these sprinkler systems in place where trucks unload the coal onto the conveyors," explained Jason Blaser, MJW project manager. 
MJW sprinkler fitters arrived to the site October 1 and the project is expected to run until the end of 2019.
September 01, 2019 | by MJWood