MJW INSTALLING NEW HVAC SYSTEM FOR LEADING CENTRAL FLORIDA FOOD PROCESSOR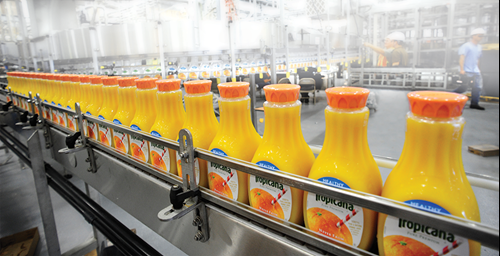 In March of 2019, MJW was contracted to install an HVAC system in a new packaging facility line at Tropicana, a leading food processor in Central Florida.
The project involved procuring and installing specialized equipment to support a 10,000 CFM semi-custom air handler, which is approximately five times the size of what is found in an average-sized house.
Procurement of the equipment began in March, and the installation activities in May. In addition to the air handler, the project entailed the associated ductwork, chilled water piping, and related temperature controls, as well as replacement of three exhaust fans on the roof to remove fumes from the food process equipment.
"All trades have been involved in our work," noted Audie Bailey, project manager. "Most notably were pipefitters and welders, along with carpenters, ironworkers and limited sub-contractors."
Project completion is slated for late July or early August. MJW had previously installed a new drainage system at the same facility, with that project completed in April.
August 01, 2019 | by MJWood