MJW IMPROVES AIRCRAFT PAINT BOOTH SYSTEM FOR NORTHROP GRUMMAN
Northrop Grumman, one of the world's largest aerospace and defense manufacturers, recently contracted MJW Consolidated for a project at its St. Augustine, Florida campus, where it assembles the  E-2 Hawkeye "Airborne Early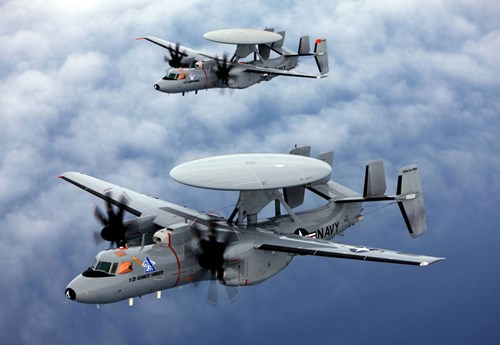 Warning" aircraft for the United States Navy.
MJW was awarded a contract in September 2019 to replace make-up air units on two paint booths at their facility. Workers coat aircraft parts and entire assembled aircrafts with protective paint inside the booths, and the make-up air units supply heated air into the booths to help the paint dry faster, thereby improving their productivity.
The current make-up air units' blower motor experienced repeated failures as it was exposed to the high temperature supply air stream, which contributed to premature windings decay. MJW partnered with the original equipment manufacturer to build an improved version with the same physical dimensions of the old units but with motors outside of the air stream, while reusing existing framing and structural supports, thus simplifying the installation. Furthermore, the new versions also included additional improvements that were custom-designed by Northrop Grumman. While the old units could only blow air at a fixed speed, the new units were built with a variable frequency drive that allows workers to adjust the temperature and air velocity across the booth during the spray application and paint drying phases. The booths were also outfitted with indicator lights to alert the workers if the temperature inside the booth reaches a potentially unsafe limit, a feature that contributes to safer working conditions.
Each of the units are constructed of aluminum and equipped with air filters, a 30-horsepower blower motor and a liquid propane gas burner. The new make-up air units were partly assembled in Indiana, with the rest completed in Jacksonville. MJW's crew was assigned a demanding schedule over the weeks of Christmas and New Year's Day to have the project complete. The crew encountered no issues removing the old units and installing the new ones, but they discovered the units didn't operate correctly after they were installed. The units' manufacturer and MJW's team worked tirelessly on troubleshooting the units and eventually flew in the manufacturer's representative, who discovered that the factory had inadvertently missed power wiring at the units' controllers. The issue was quickly fixed, and MJW was able to complete its contractual obligations by conducting the end-user training. Although the problem wasn't MJW's fault, the company's hard work to find a quick solution was appreciated by Northrop Grumman, said Otto Rosasco, MJW's project lead. "The client was understanding because they witnessed our responsiveness and handling of the problem," he said.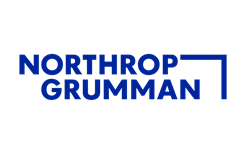 January 01, 2020 | by MJWood