MJW Contracted by Bacardi to Expand Processing Capability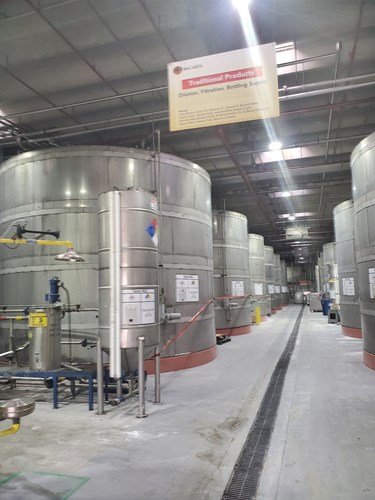 MJW's electrical team continues its working partnership with Jacksonville, Florida-based Bacardi Bottling Corp. Currently this plant manufactures, bottles and distributes 100% of the Bacardi Rum distributed throughout the U.S. and globally. This latest project will allow the bottling plant to expand its operations and processing capability to include production of Scotch and vodka for overseas export.  
MJW's electrical work includes the installation of new power and controls circuitry to 24 new solenoid-actuated process line valves, furnishing and installing VFD's for new processing pumps, CAT 6 Ethernet communication cabling as well as new rigid conduit raceways for the installation of new pneumatic tubing to all 24 process line valves. MJW also furnished, terminated and powered up all of the Endress & Hauser precision instruments throughout Bacardi's Class I Div II tank farm and processing area.
MJW implemented all project components per the Haskell Construction Engineering group's design and worked side by side with engineers for all start up and commissioning activities. The project completion is expected in early February.
October 01, 2021 | by MJWood