MJW COMPLETES FIRE PROTECTION PROJECT FOR LAUNCH ABORT SYSTEMS FACILITY AT KENNEDY SPACE CENTER
MJW Consolidated has successfully completed a fire protection project at the Launch Abort Systems Facility at the Kennedy Space Center. The facility is used for the Orion Launch Abort System (LAS), which is designed to protect astronauts in the unlikely event during launch sequence requiring pulling the spacecraft away from the rocket.
MJW was contracted in a full design-build capacity, providing professional engineering, detailed design, procurement, construction and commissioning of the new systems protecting the LAS facility. The project included modification and extension of site firewater systems, fabrication and installation of a custom enclosed fire pump skid, fabrication and installation of building wet-pipe sprinkler system and a high-bay water spray system. The project culminated in a successful full-flow test of the high bay water spray system, demonstrating its ability to protect the LAS vehicle.
The water spray system was designed and commissioned to protect the LAS vehicle inside of the High Bay Area.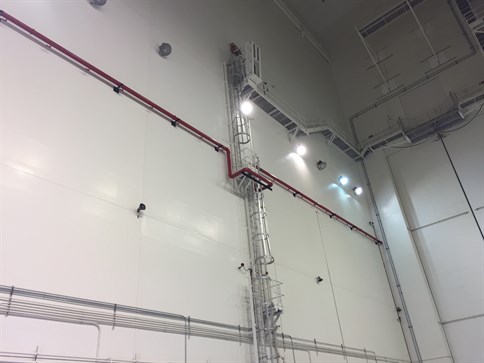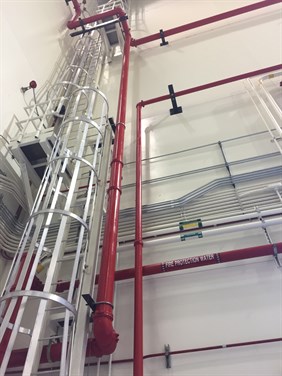 The custom fire pump skid was engineered and constructed by MJW.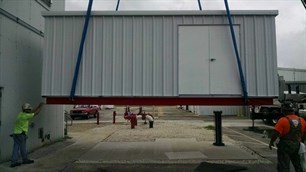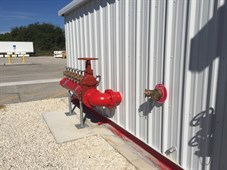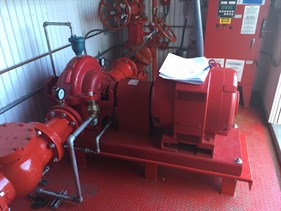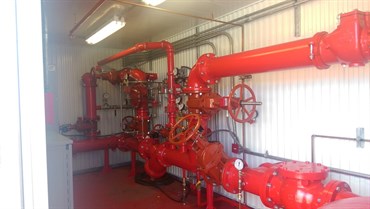 August 01, 2016 | by MJWood