MJW AIDS NAS JAX RENOVATION AND RECOVERY FROM HURRICANE IRMA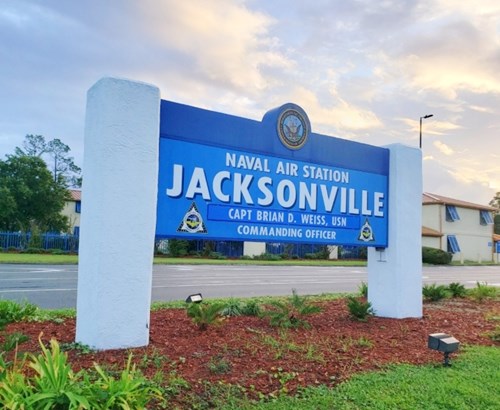 Although it's been almost two years since Hurricane Irma tore through the First Coast leaving a path of destruction in September of 2017, recovery projects are still underway at Naval Air Station Jacksonville (NAS JAX).
As a part of a multi-contract project awarded by the Naval Facilities Engineering Command (NAVFAC) Southeast, MJW Consolidated is assisting in the replacement of a storage building B177 that was severely damaged in the storm.
Working under a subcontract the General Contractor for the base repair project, MJW is providing the plumbing and mechanical infrastructure for the new 1,200 square foot building.
The project began in April 2019 and will continue in phases until the new building is ready for the final installation of plumbing fixtures and HVAC equipment.
"We're focused on getting the underground plumbing in place right now before the new foundation is poured," explained MJW project manager Mike Weiscopf.
He added, "The work will continue in stages as the new building structure gets in place so we can move forward with the interior plumbing and HVAC ductwork."
May 01, 2019 | by MJWood