KINDER MORGAN TAPS MJW FOR SPECIALIZED SALTWATER FIRE PUMP SERVICES // MARCH 2018
MJW Consolidated is assisting Kinder Morgan, one of the largest energy infrastructure companies in North America, with specialty engineering, procurement and commissioning services for a saltwater vertical turbine fire pump at the Kinder Morgan Products Terminal in Galena Park, Texas.
MJW will supply engineering drawings along with specifications for procurement of the saltwater-grade vertical turbine pump constructed of corrosion-resistant alloys, which will replace an existing pump damaged by Hurricane Harvey in August 2017. MJW will also provide commissioning after the equipment has been placed and connected.
The turbine pump will draw water from the Houston Ship Channel, which requires that special engineering consideration be given to water levels and other factors of the maritime environment. MJW has an established relationship with Kinder Morgan for providing this type of specialized engineering expertise and procurement service.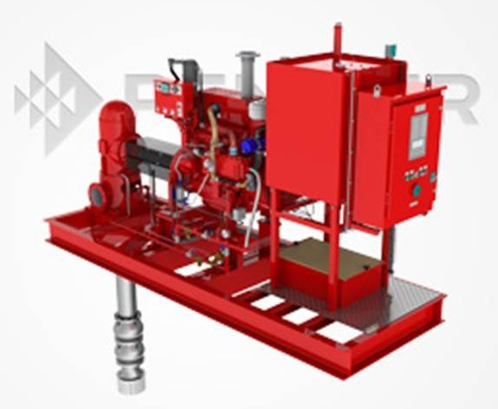 March 01, 2018 | by MJWood