KINDER MORGAN LIQUEFACTION PROJECT
Kinder Morgan, Inc. and IHI E&C jointly announced in April that Kinder Morgan subsidiaries, Elba Liquefaction Company, L.L.C. and Southern LNG Company, L.L.C. had awarded IHI E&C a contract for the engineering, procurement, construction, commissioning and startup of Kinder Morgan's natural gas liquefaction project at Elba Island, near Savannah, Georgia.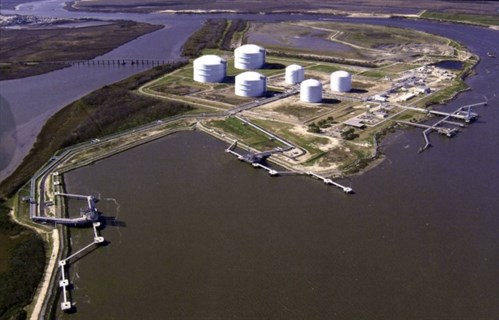 On May 25th, IHI E&C awarded the subcontract to provide fire protection installation and other services for the Kinder Morgan Elba Island Liquefaction Project to Milton J. Wood Fire Protection.  MJW Consolidated's scope of work consists of procurement and installation of over 25,000 linear feet of 6" thru 16" HDPE underground fire mains, 120 post indicator valves, 160 underground service valves, 38 new fire hydrants, 120 fire water monitors of which 105 will be remotely operated. 

The approximately $2 billion Elba Liquefaction Project will consist of 10 Movable Modular Liquefaction System (MMLS) trains using Shell proprietary technology. The new units will connect to Kinder Morgan's existing re-gasification terminal at Elba Island, which will be modified to receive liquefied natural gas (LNG) from the new liquefaction facilities. Modifications to the existing Elba facilities will include compression for vapor handling and new pumps for loading the LNG on vessels for export. Shell is the customer for 100 percent of the liquefaction capacity and ship-loading services being developed by the project. When completed, the Elba Liquefaction Project will process and liquefy a total capacity of approximately 2.5 million tonnes per annum of LNG.
Milton J. Wood Fire Protection and Milton J. Wood Company jointly completed a total fire protection replacement project at this same location in 2002 and have since completed multiple expansion projects, upgrades, testing and maintenance projects.
June 01, 2016 | by MJWood