HVAC UPGRADES ENSURE GREATER EFFICIENCY FOR SAVANNAH POST OFFICE
Energy efficiency is an important priority at U.S. government facilities, but so is serving the public.  MJW Consolidated recently helped the main U.S. Post Office in Savannah, GA accomplish both objectives by completing a major upgrade of the facility's heating, ventilation and air conditioning (HVAC) systems without disrupting operations.
The 10-month project completed in early 2017 involved replacement of outdated equipment with high-efficiency systems, including two boilers, two chillers, five air handlers and all of the associated pumps and controls. MJW self-performed most of the work and subcontracted with Johnson Controls on system controllers.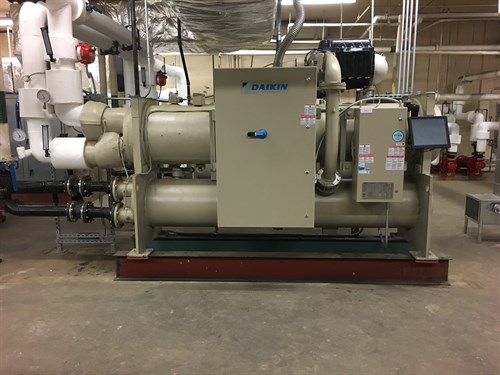 The modern boilers save energy through greatly reduced environmental heat loss, the chillers are driven by compressors that use magnetic fields to reduce motor friction, and the new pumps are equipped with variable frequency drives that adjust automatically to demand loads. These advanced features and many others will result in significant energy savings for the 1950s-era facility.
In addition to serving as the main mail distribution center for Savannah, the facility provides lobby service to postal customers.
"Completing the project while allowing the facility to continue performing its vital role in sorting and distributing mail, as well as serving the public, was vital to the client and to us," said MJW project manager Ralph Harrison. "Our project supervisor, Wade Douglas, myself and the entire team worked closely with the post office staff to ensure safety and continuity of operations."
April 01, 2017 | by MJWood