FAST-TRACK LOADING DOCK PROJECT PAVES WAY FOR GEORGIA PACIFIC PLANT EXPANSION
MJW met a tight deadline and overcame Hurricane Irma to complete a major loading dock relocation on time and under budget for Georgia-Pacific at Palatka, FL.
Completing the dock-relocation project on schedule was essential to provide the space for a new paper machine as part of GP's $400 million investment in its tissue and towel business.  Investments to the Palatka mill include building a new paper machine using through-air-dried (TAD) technology along with adding associated converting equipment and infrastructure.  
Within 24 hours of the project being awarded, MJW mobilized a team that completed the project in just 29 days, which included a one-week disruption caused by Hurricane Irma in early September. The MJW team of more than 20 employees placed and finished 250 yards of concrete, installed 14 tons of reinforcing steel and excavated 170 yards of dirt, all without an injury or disruption to plant's manufacturing or shipping operations. Working in proximity to plant production required the team to be especially cautious to avoid damaging or  contaminating  product near the construction zone.
"The project went extremely well even with the schedule challenges," said Justin Freeman, project manager. "The client was very pleased with the process and the outcome."
MJW maintains an on-site office at the Georgia-Pacific Palatka plant to support the location with new construction, preventative maintenance and repair services.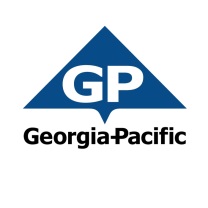 September 01, 2017 | by MJWood