ELECTRICAL AND FIRE PROTECTION PROJECT FOR SIVANCE - GAINESVILLE FLORIDA
MJW Consolidated has successfully completed an expansion project for Milliken Chemical's SiVance facility in Gainesville Florida. All three MJW companies participated in the project, serving as a specialty EPC resource to SiVance for a "Turn-Key" solution to the complex and time sensitive project.
MJW Engineering provided design of the fire protection, fire alarm and detection, and related buildings within a compressed scheduled and at a level of quality to allow for accurate and expedited procurement of materials and components.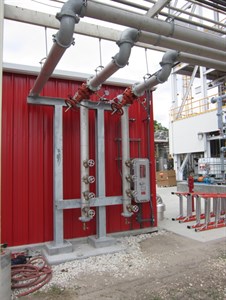 The electrical work included installation of a motor control center, motors, instruments, lighting, Profibus and DCS cabling, and power and control wiring all with related stainless steel cable tray, NEMA enclosures and PVC coated conduit throughout the multi-level structure with classified areas.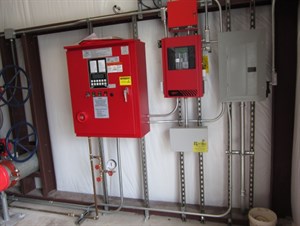 Fire alarm and detection work included installation of an addressable fire alarm control panel, sophisticated fire protection system actuation controls, smoke detection devices, linear heat detection cable, and notification devices throughout the multi-level structure with classified areas.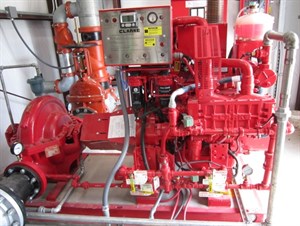 Fire protection systems included installation of a new diesel engine driven fire pump, underground firewater distribution piping systems, low expansion foam systems for the multi-level structure, and an automatic dry standpipe system. Piping systems were of corrosion resistant alloys and fabricated in our Titusville/Kennedy Space Center location.
The work also required the construction of the new Fire Pump Building and new Foam Valve House Building and included earthwork, concrete, and steel and building erection.
The entire scope of work was performed in-house, on time and within the budget.
June 01, 2016 | by MJWood