TIC CONTRACTS WITH MJW FOR FIRE ALARM AND SUPPRESSION SYSTEMS INSTALLATION AT PALATKA, FLORIDA FACILITY
TIC-The Industrial Company, a subsidiary of Kiewit Corporation, has contracted with MJW to provide design and installation of the fire protection, alarm and detection systems at Seminole Electric's new combined cycle facility plant in Palatka, Florida.
The fire alarm and detection system is a multi-node Fire and Life Safety system that monitors an array of smoke detectors, manual stations and other initiating devices, releases the suppression systems, activates the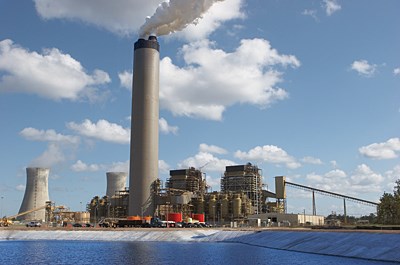 corresponding notification devices and initiates emergency response operation through a centralized monitoring feature.
The fire protection systems protect the new steam turbine generator and ancillary structures and equipment. They include specialized industrial water-based systems with integrated controls and enclosures.
MJW's scope of work also includes supply and installation of industrial grade wheeled and portable fire extinguishers throughout the new combined cycle facility.
MJW's long history of successful projects and existing relationships with Seminole Electric resulted in the recommendation to TIC for considering MJW to perform the entire fire protection-related scope of work. The contract was awarded in August of 2020 with project completion expected in October of 2021.
December 01, 2020 | by MJWood