Pinova Contracts with MJW to Upgrade Fire Protection Systems
Pinova, Inc., a subsidiary of DRT, is a leader in high performance rosin and polyterpene resins, which are extracted from wood salvage and paper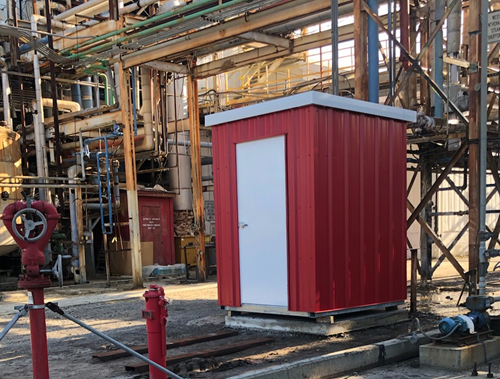 industry by-products. These materials are then used in an array of industries ranging from cosmetics and personal fragrances to pharmaceuticals and green infrastructure development. Pinova's Brunswick, Georgia plant has been through many iterations since its completion in 1911, from naval stores, the Hercules Powder Company through to its current use for wood rosin extraction.
MJW has been contracted for work on two major fire protection upgrade projects for Pinova, which include the conversion of the hard resin process area to high pressure fire water supply and adding a low-level foam-water system to the Pexite tank farm containment dyke. Both projects include providing and setting in place dedicated fire protection valve houses, new system valves, piping and foam equipment.. The systems were designed by MJW's in-house engineering team and will be installed and commissioned in use by our experienced craft. .
MJW currently keeps fire protection inspector on-site year-round to perform weekly and monthly NFPA inspections on the site's systems, hydrants, pumps and monitors. Throughout the year MJW also does various valve replacements, hydrant replacements and underground repairs, bringing in additional crews as is necessary including when it's time to perform annual inspections and do full-flow tests on deluge systems. MJW's fire alarm crews recently installed five new alarm panels to provide the plant with a plant-wide up-to-date addressable alarm system
MJW has been a Pinova partner for the last ten years, with plans for the future projects as well. The MJW team has worked hard to build a relationship with Pinova and their efforts have made MJW Pinova's go-to fire protection contractor.

August 01, 2021 | by MJWood