NORTHROP GRUMMAN CONTRACTS WITH MJW ON BUILDING MODIFICATION FOR EXPANDED ROBOT DRILLING CELL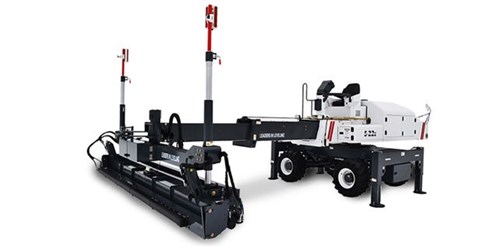 MJW Consolidated recently completed a project to expand an existing robot drilling cell in Building 8 North for Northrop Grumman at their St. Augustine, Florida facility. The project scope consisted of saw-cutting and removal of existing concrete floor slab, furnishing and installation of helical piles, installation of new utility trench, furnishing and installation of piping and electrical services up and over archway supports to two box beam fixtures, installation of formwork and rebar reinforcement, and placing and finishing a new large super flat concrete foundation slab area.
Work began in January of 2020 and was completed in April of 2020. All major mechanical and electrical services up and over the archway supports were fabricated by MJW. The work for the foundation slab required a super flat floor with a very high degree of floor flatness and also a very high degree of floor levelness. These objectives were achieved primarily with the use of a large laser screed along with a laser screed access bridge system, initially positioned to provide access for the screed to one third of the foundation slab area and then relocated two times during the concrete placement and finishing in order to access the remaining necessary areas.
The floor also had to be tested by a third party testing company to verify that all floor tolerances met or exceeded the floor flatness and floor levelness specifications.
In addition, installation of special joint sealant material was required in all floor slab saw cut joints and all construction joints to allow a smooth, flush transition for the air-jet-powered robot to maneuver to all areas of the new foundation slab.
October 01, 2020 | by MJWood