ML GSE PHASE II FIRE PROTECTION - KENNEDY SPACE CENTER
J. P. Donovan Construction of Rockledge, Florida has awarded a contract to MJW Consolidated to provide and install fire protection and washdown piping systems for Phase II of the Mobile Launcher modifications at Kennedy Space Center in Florida. MJW successfully completed the Phase I Project and is looking forward to starting the next phase of construction.  Phase II will consist of installing and integrating ground support equipment onto the existing Mobile Launcher to modify the structure for NASA's new Space Launch System (SLS) rocket. The SLS will be used to help send humans to deep-space destinations including an asteroid and Mars.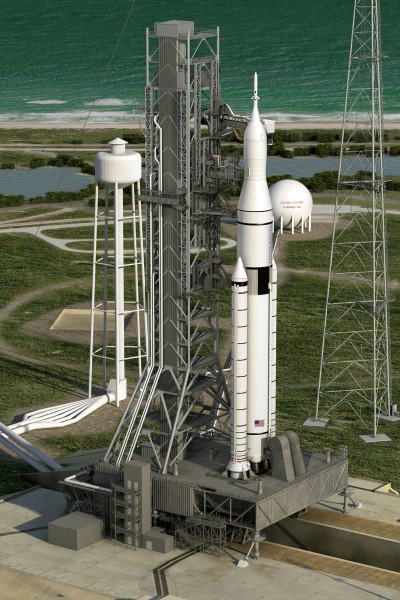 The scope of work includes selective demolition of existing systems, construction and installation of pneumatic control panels and interconnecting tubing, installation of control valve assemblies, modifications to freeze protection systems, replacement of the tower standpipe, and major modifications to fire and washdown discharge piping systems. The majority of work involves sophisticated systems and corrosion resistant alloys and requires extensive inspections and documentation.
The work done on this contract will support Kennedy's Ground Systems Development and Operations (GSDO) Program. GSDO is transforming Kennedy into a multi-user spaceport capable of accommodating a wide array of government and commercial space activities.
July 01, 2016 | by MJWood