MJW WRAPPING UP VALVE REPLACEMENT PROJECT FOR NASA'S HISTORIC VEHICLE ASSEMBLY BUILDING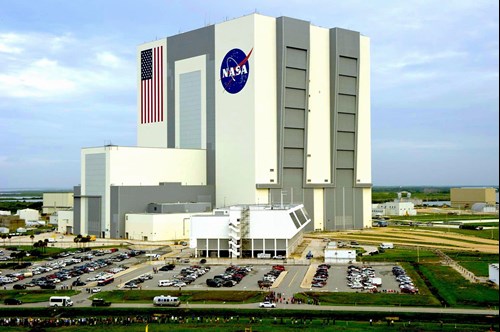 With the revitalization of the space program by NASA, MJW Consolidated has played a key role in getting the historic Vehicle Assembly Building (VAB) at Cape Canaveral updated with an enhanced fire protection system.
The VAB is the largest single story building in the world. It's where large pre-manufactured space vehicle components are assembled before being rolled out to the launch pad. In the past, such legendary space vehicles as the Saturn 5 rocket and Space Shuttle were assembled there.
Beginning last spring, an MJW fire protection team began replacing critical valves in the fire protection system in the VAB's low zone.
"Because the VAB wasn't active for a good while, the valves in the fire protection system hadn't been subjected to their normal operating condition for a long time," explained Theron Barnes, MJW project manager. He added, "Given the valves in place were 30 years old, the concern was they couldn't sustain the maximum pressure being supplied from a new fire water supply system. So, we've changed out the valves and some of the piping, as well as flow switches."
The VAB is getting primed for NASA's new Space Launch System (SLS), an advanced space rocket that will serve as the foundation for the return of manned spaceflights for landing on the moon and beyond.
October 01, 2019 | by MJWood