MJW WORKS WITH LONGTIME CLIENT GEORGIA PACIFIC TO REPLACE ROOF ON PALATKA FACILITY
Georgia Pacific has contracted MJW Consolidated to remove and replace the roof over a pulp dryer area at their Palatka, Florida facility.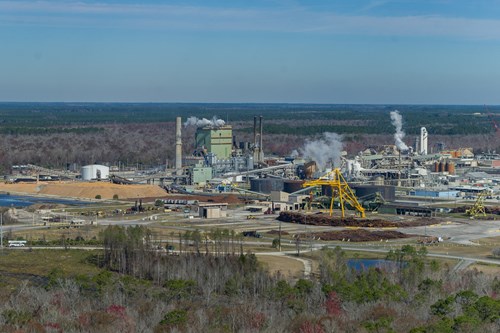 The project includes erecting a shoring scaffold capable of securing the current roof trusses, installing a dance floor on the scaffold to act both as a working platform and as a protective layer for falling debris, and removing the current roof system which is comprised of concrete panels, tar, felt and gravel. MJW will also remove a 1960 model year 30-ton overhead crane that is out of service, and will fabricate, coat and replace approximately 90 percent of the structural roof steel, wall steel and trusses. The replacement will require removal of asbestos wall siding and replacing it with metal panels. The new roof system will consist of stainless steel roof decking, cover board, tapered insulation, and a modified bitumen roof system. While the roof is open, a new roof drain system will be installed as well.
The entire scope of work will be completed while the plant is in operation and without interruption to the daily activities of the mill.
MJW's long-standing relationship and commitment to Georgia Pacific has led to a team-oriented approach throughout the project. This will be the fourth roof replacement project that the MJW's team has performed for Georgia Pacific over the last four years.
February 01, 2021 | by MJWood