MJW TO PROVIDE HVAC UPGRADE AT KINGS BAY NAVAL SUBMARINE BASE
MJW is working with Reliance Construction to upgrade the HVAC systems at three entry control facilities at Kings Bay Naval Submarine Base in St. Mary's, Georgia. The scope of the project includes replacement of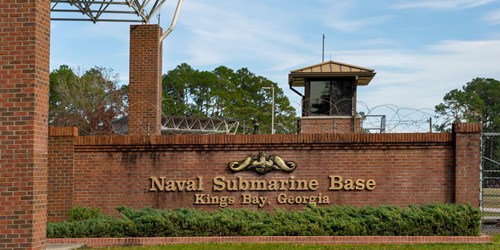 the current HVAC systems with new systems that meet current Department of Energy standards for energy efficiency. The new air conditioning units will be self-contained heat pumps located outside of the buildings for easier service access. They will be equipped with high-performance filtration and high intensity ultraviolet light arrays to disinfect and remove airborne contaminants that may be present. New digital controls will be installed to maximize efficiency and humidity control. The work also includes replacement of ductwork.
The base utilizes  entry control facilities--or ECFs--which control access to the high security wharf area where the US Navy submarines are serviced and refitted. Due to the sensitive nature of the daily activities at the wharf, MJW carefully vets all full-time employees and is able to staff projects with quality personnel who meet all government security clearance requirements and background checks.
The project is slated to begin work in early June, 2021 and will be completed in stages, one ECF at a time, with a targeted completion date of November 1st.
May 01, 2021 | by MJWood