MJW PROVIDING DRY CHEMICAL FIRE PROTECTION SYSTEM FOR KM'S KEY LNG FACILITY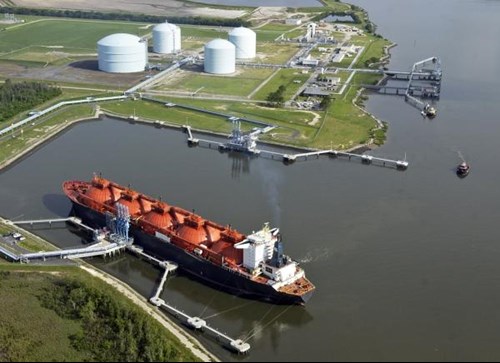 Kinder Morgan has contracted MJW Consolidated to install dry chemical fire suppression systems to protect its Elba Island liquefied natural gas terminal near Savannah, Ga. The terminal recently underwent a $2 billion upgrade that will allow the company to liquify natural gas (LNG) and export it across the world.
The fire suppression system will protect the hazard zones at the docks, where LNG is pumped onto special carrier ships. Kinder Morgan exported its first shipment of LNG from the facility in December, according to the Houston Chronicle. The company expects to produce 2.5 million tonnes of LNG for export when the facility is operating at full capacity.
MJW will install Ansul dry chemical fire protection systems on two different terminal docks at the facility. The project, expected to begin in March, will be a complete replacement of the company's existing systems, which are outdated and no longer receive support from the manufacturer.
MJW's team will remove the existing fire protection systems and install new system components, including two 3,000-pound dry chemical skids for the automatic suppression, one 1,000-pound dry chemical skid for a remote hose reel, and multiple flame detectors that monitor the hazard area. If a spark or flame is detected, a signal is sent to the control unit, and the dry chemical fire suppressant is discharged on the fire.
November 01, 2019 | by MJWood