MJW Builds Fire Protection System For FP&L Fuel Rack In Port Everglades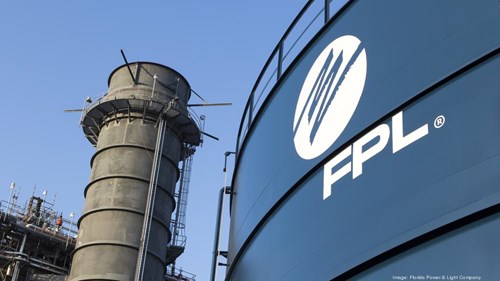 MJW Consolidated has constructed a fire protection system for Florida Power & Light (FP&L) that ensures rapid detection and extinguishment of potential fire hazards at a critical fuel loading station.
The utility has a fueling rack system at its tank farm location in Port Everglades that provides refueling capability for tanker trucks to safely load fuel to send out into the field to fuel trucks for repair crews responding to major outages.
"The fire protection system is designed for early flame detection within the fuel loading area, and immediate discharge of the firefighting foam solution over the entire fueling rack to protect both the loading equipment and the trucks located within the rack structure," noted Jesse Miller, MJW project manager.
The Port Everglades FP&L diesel rack has four lanes to allow tankers to come in and load fuel. The ability to move the fuel to where FP&L crews are working to restore power enhances the utility's ability to address outages efficiently and promptly.
The success of the MJW installation of the fire protection system at the FP&L location raises the possibility of similar projects for FP&L and other customers with truck fueling rack systems.
April 01, 2019 | by MJWood