MJW AND DRAX BIOMASS EMBARK ON MULTI-STAGE PROJECT AT LOUISIANA PELLET MILL FACILITY
MJW has been contracted by Drax Biomass, a wood pellet manufacturer, for several major projects at their Urania, Louisiana facility. Drax Biomass is a subsidiary of Drax Group, a UK-based power generation company that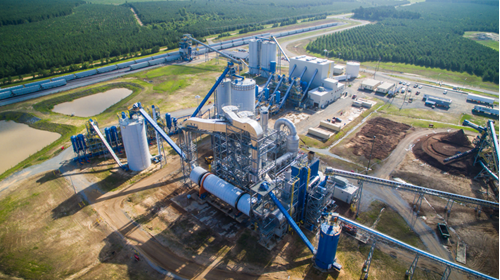 uses biomass to power their electrical plants and provide renewable electricity to
businesses.
Drax Biomass recently added a new RCO emissions scrubber system to their Louisiana plant. MJW's scope of work included installation of a new heat detection activated water misting system inside the RCO ductwork, and a clean agent system in the motor control center that controls all new RCO equipment.
The second major project at this facility is the manufacturing capacity expansion that includes new pellet mills, conveyors, bins, coolers, bag houses and other equipment, housed in and around the new two-story building addition. MJW's scope of work on this project includes providing new standpipe, sprinkler, and fire alarm systems for the pellet mill building addition, new spark and deluge systems for protection of various process equipment, and a new gaseous suppression system for the new motor control center that is also being built at the facility.
These projects are a continuation of a long-standing partnership between Drax Biomass and MJW, involving all of Drax's US facilities.

July 01, 2021 | by MJWood