Lockheed Martin Facility Engineering Contracts with MJW for Nitrogen Generator System at Submarine Base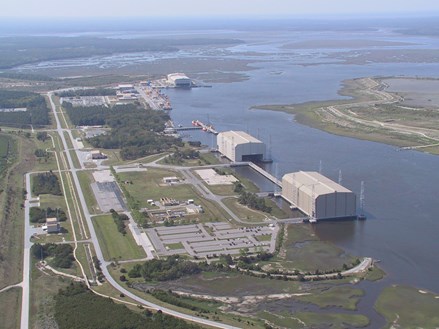 Lockheed Martin Facility Engineering has contracted with MJW Consolidated to furnish and install a new high pressure 99.99% nitrogen generator system at the King's Bay Naval SUBASE facility near St. Marys, Georgia. The new system replaces their current N2 bulk storage system, including new air compressor, air dryer, nitrogen generator, multiple wet and dry storage tanks and a high-pressure booster pump.
The air compressor collects ambient air from the mechanical room and delivers it to the N2 generator, which uses a pressure swing absorption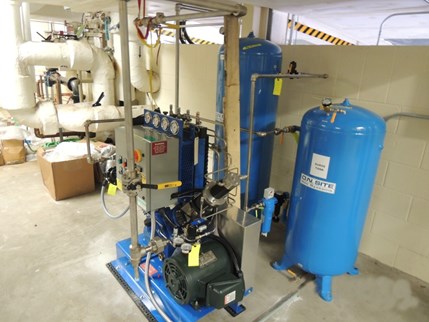 technique that
forces the compressed air through carbon molecular sleeves. The sleeves capture the oxygen and trace gases, allowing the nitrogen molecules to pass through. The 99.99% pure nitrogen then leaves the high-pressure pump at 3,000 PSI and is then stepped down to a constant 2,500 PSI before entering the facility. The current N2 bulk tank will be retained as a backup system.
The impact of COVID-19 has caused some delays in material and equipment delivery, however MJW has been able to remain on schedule for completion. The CH2M/Jacobs Engineering Group architects and engineers involved in the project have been extremely responsive and helpful throughout the course of the project, reviewing and returning equipment and material submittals and shop drawings quickly. Despite unavoidable delays, MJW and the team from Lockheed Martin Facility Engineering, CH2M/Jacobs, and Waddington and Son Electric have collaborated and worked jointly for a successful project completion.
August 01, 2020 | by MJWood