HYPERSPIKE MASS NOTIFICATION SYSTEM
MJW Consolidated's Fire Alarm division has successfully installed our first Hyperspike Mass Notification System at Georgia Power Plant Hammond in Rome, Ga.  HyperSpike's high-power speaker arrays are the most powerful speakers for their size on the market. The MA-1 speaker weighing only 48 lbs. relays clear voice instructions across a 7 square mile area. These sophisticated speaker systems can be deployed in a wide array of high noise locations including power plants, chemical plants and similar manufacturing facilities, as well as those locations that require clear tone and/or voice notification capabilities over large areas, like college campuses, ports, and similar. HyperSpike MNS are ideally suited for employee notification, tactical command and control, fire, and natural disaster warnings. We installed 2 of these speaker systems complete with wiring and amplifiers to cover Plant Hammond's outdoor operations areas.
Click here for additional information on HyperSpike.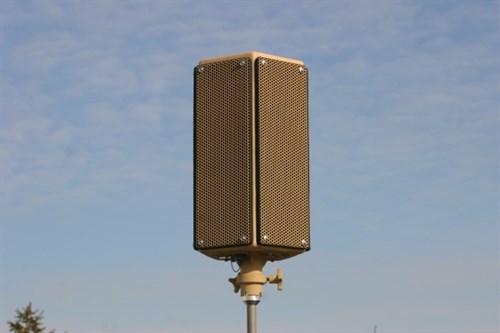 October 01, 2014 | by MJWood