COVANTA ENERGY PLANT RECEIVING EXTENSIVE MJW FIRE PROTECTION UPGRADE
Drawing on the company's comprehensive capabilities in fire protection, construction and structural fabrication, MJW is performing an extensive replacement and upgrade of the fire protection system at the Pinellas County Resource Recovery Facility in St. Petersburg, FL.

The facility, owned by Pinellas County and operated by Covanta, began operations in 1983, and is in need of upgrades to its aging fire protection infrastructure. To ensure the systems can continue to protect this important facility, which can process up to 3,150 tons of solid waste per day and generate up to 75 megawatts of clean electricity, MJW is undertaking a major fire protection system rebuild. The project was developed by Covanta following an extensive inspection of the decades-old fire protection system by MJW's experienced ITM crews, where MJW worked closely with Covanta to identify issues with the facility's infrastructure and suggest solutions.
The scope of work includes replacement of all underground fire mains with high-strength HDPE piping, replacement of 5-bay cooling tower sprinkler system utilizing high-durability stainless steel piping, and replacement of multiple sprinkler systems throughout the facility, involving MJW's fire protection design, fabrication and installation teams, as well as the structural and mechanical fabrication and installation teams.
The work is requiring close coordination with facility operations. While a shut-down window will enable replacement of the cooling tower piping, all other work is being conducted while the plant is operating. MJW work crews have an excellent safety record in industrial environments and are experienced in coordinating construction activities with operational priorities.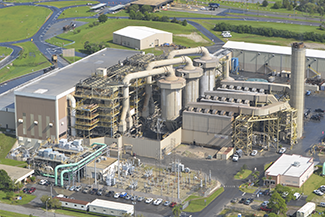 The project is slated for completion in March 2018.
October 01, 2017 | by MJWood